PAIN RELIEF AT THE SPEED OF LIGHT

What is Laser Treatment?
Utilizing the same treatment trusted to speed up the healing of professional athletes, the FDA Approved laser sends light (photons) into your injured tissues can penetrate 2 inches without being absorbed by the skin, fat or blood. No heat is generated so it is safe for use anywhere on the body*. Once the photons find the injured tissues, they stimulate and energize the cells to repair and strengthen at a remarkably fast rate.
The treatment does not wear off like most medicines, electrical stimulation, heat or ice. It increases your body's own healing power and enhances the process—TRUE HEALING. If you don't reinjure the area, the pain should not return.
*the Laser treatment cannot be used in the eyes, over cancer/tumor, thyroid, or fetus.
What ailments does it treat?
Most muscle, joint, tendon and nerve pain can be successfully treated with the laser treatment. See the list  below:
Arthritis
Back Pain
Bursitis/tendonits
Carpal Tunnel Sundrome
Fibromylagia
Heel Spur/ Plantar Fasciitis
Migranes
TMJ
and much much more…
What can I expect?
Reduced Pain
You may experience improvement after one treatment. Most condition take between 2-9 treatments for complete alleviation of symptoms. Chronic conditions may require more treatment.
Reduced Inflammation
Most acute inflammatory condition responds to the laser treatment immediately. You will need to follow precautions in order to avoid re-injury or the pain may return.
Increased Tissue Healing
Laser treatment not only helps injured tissues and wounds heal faster, it also makes them stronger and less vulnerable to re-injury.
Is it safe?
Yes. The FDA approved this device with the only warning of "no direct contact with the eyes"  This technology has been used for over 30 years in Japan, Europe, Asia and Canada with great success. It is finally being made available in the United States after 12 years of study and research.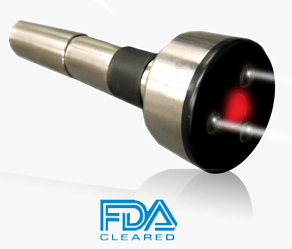 Don't just take our word for it…
"I had pain in my left knee over 4 months; my doctor treated me with some cortisone shots but had very little success so we started talking about a knee replacement.  I went to ATR twice a week for three weeks and I have been pain free for over 6 months with no additional therapy."
Ernie C.  67 y/o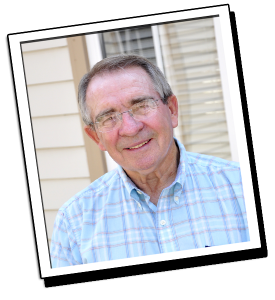 "In 2003 I rolled a small tractor over top of me. I was under it for 2 hours and had major damage on my left side, especially in my knee. After two knee surgeries in 2003 ad and 2008 I had chronic pain and walked with a limp. After one treatment I jumped off of the table, I had no pain and more mobility."
Chris P.  42 y/o